Rule 21 / IEEE 2030.5 Low-Cost Telemetry For DER Utility Interconnection
ASE Kalkitech MarCom June 27, 2022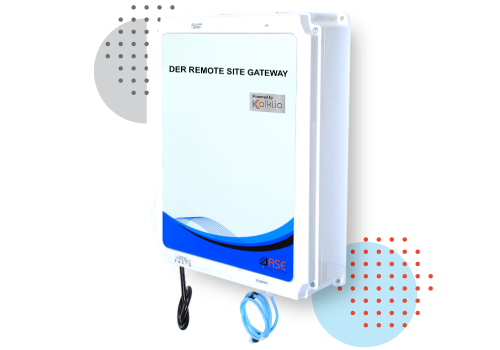 ASE's Rule 21 / IEEE 2030.5 Low-Cost Telemetry Gateway for Interconnecting DER's to the PG&E and other Utility SCADA Servers over IEEE 2030.5 Protocol is not moved from Pilot to Production Deployments. The ASE Low-Cost Telemetry (Part Code SYNC2310-MX) comes with the following key features:
Advanced Security including:

TPM 2.0
Secure Boot
In-built Firewall
X.509 Certificate Support for Utility Connection

Signed Firmware Execution Support
Manufacturer or Utility X.509 Certificate and Authentication for Local / Remote Management
RBAC (Role Based Access Control)
Secure Remote Access for firmware and down-stream DER Access
Complies with IEEE 62443, IEC 62351
Complies with NERC / CIP Guidelines
Syslog Support

Protocol Support

IEEE 2030.5 Client
SunSpec Modbus Client
DNP3 Master / Slave
Modbus TCP/RTU Master / Slave
IEC 61850 Client
MQTT
SNMP
AWS GreenGrass
Azure IoT Edge

Management & Maintenance

Remote Management and Maintenance
Firmware Updates
Security & Patch Updates
Remote Access for Troubleshooting

Analysis & Monitoring

Web Dashboard with kalki.io DER Cloud
Monitor Communication

To Utility over IEEE 2030.5
To DER Meters / Inverters over SunSpec Modbus, DNP3 or IEEE 2030.5
To ASE / Kalki.IO Cloud

Monitor Equipment Status

Monitor Cellular Modem, Connected equipment status over SNMP
Monitor Signal Strength and Connection Status
Monitor Security & Login access

REST API / Data Source Support for integration with Cloud Applications
AWS GreenGrass / Azure Integration Support

Cellular Data Services

ASE provides Cellular Data Service Pre-Configured with the Low-Cost Telemetry solutions for CA Rule 21 requirements.
ASE will manage the data usage, security and modem performance as well as ensure the data is available to PG&E and other IOU's correctly.
The ASE's DER Telemetry Solution is designed to support Roof-Top Solar inverters to Utility Scale Inverters and DER Sites. We have product model's that cover the entire spectrum of the DER integration with Utility or DER Site owners or Aggregators.